For all your roofing needs, we offer exceptional workmanship using high quality materials at affordable prices. All work is taken care of by our friendly and professional roofing services team
Pitch Roofs
retiling with existing or new tile – felt repair – dry valley systems – slating
Flat Roofs
all flat roof repairs – reboarding – new torch on felt/rubber roof
Roof Maintenance
rebed ridges & verges – repoint/rebuild chimney – tile replacement
Roof Improvements
new fascias & soffit – downpipes & guttering – dry verge system
Get a Quote For Your Project
We are here when you need us and can help with all aspects of roofing. Whether you require a new roof or just a repair The Roofing Company are at hand to help, we offer a Free no obligation quote and 24 hour call out to our full range of services.
Customer Satisfaction and Peace of Mind
With over 25 years experience within the roofing industry The Roofing Company have achieved a good reputation based on our customer satisfaction and is now recognised locally as "The go to roofing company". All work undertaken by our team is carried out to the highest standard possible.
We pride ourselves on giving our customers exceptional value by delivering an excellent standard of service at a great price. We also carry a 5 million pound public liability insurance for that extra customer security.
At The Roofing Company we cover all aspects of roofing. Small or large job, The Roofing Company is here to help.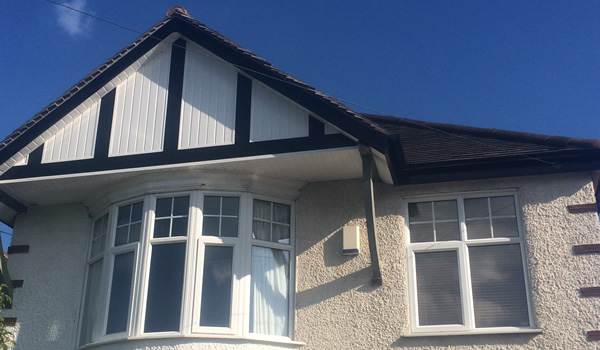 Pitch Roofs
We offer a wide range of services for pitch roofs. If you require a service you don't see listed please don't hesitate to get in touch with us. 
We can strip your roof and retile with the existing tile or a new one
Felt repairs causing issues can be taken care of
Dry valley systems can be installed
Roof slating services
Flat Roofs
The main types of flat roof services we offer are shown below, if you require a service you don't see listed then please get in touch with us. 
New flat roof installation and all types of repairs for existing roofs
Reboarding your existing flat roof
New torch on felt or rubber roof
We also offer life time guarantee systems
Roof Maintenance
Maintaining your roof is important to avoid potential costly issues in the future. We offer a range of services to keep your roof looking great and functioning correctly. 
We can rebed your ridge & verge tiles
Repoint and rebuild damaged chimneys
Replace unsightly broken tiles
All types of lead work taken care of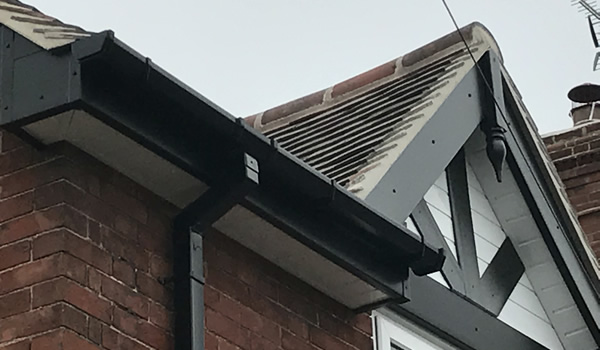 Roof Improvements
If your roof is beginning to look old and tired we have a range of options available to breath new life back into it. Our range of services below can make your roof look great again. 
We can install new fascias and soffit
Full board replacement using new UPVC materials
Replace all types of downpipes and guttering
Install new UPVC dry verge systems
Listed below are some of the major places we cover. We also service all surrounding areas and villages near those locations. To check if we cover your area please get in touch with us.

Leicestershire
Swadlincote
Ashby de la zouch
Ibstock
Derbyshire
Melbourne
Call For a Quote:
01530 234 127
A small selection of images from previous jobs we have undertaken and achieved great results for many of our happy customers.
We have many more images showing the great results we have achieved for our clients. Click the button below to browse more examples of our work.
"What a great family run business. Excellent service from Paul and Natalie. The quality of the work is brilliant and the completion was on time. We will be asking Paul and Natalie to do some more work for us later this year."
Celia – April 2021
"Had damp patch in bedroom and needed roof repair. My calls to other company's were always answered, Paul and the team turned up when they said. Swiftly and professionally repaired at a competitive price. A good choice and would use again, thanks Natalie, Paul and team!."
Richard Lewis – March 2021
"Called Paul out 27.12.20 I thought my roof was leaking but Paul identified the problem straight away, incorrect materials used (plastic sheeting) hidden well behind boards, this lead to sweating between the boards and plastic sheeting leaving my total loft space very very damp.
Paul & Natalie always kept me informed of when work would be taking place as the weather turned bad, snow ice and heavy rain was all against
getting my roof stripped and replaced with the correct materials. My roof is now complete and I can't believe how warm my house is upstairs.
Paul knows his stuff and I would recommend Paul & team to anyone."
Jane Clements – March 2021
"Very pleased with the outcome. Had rain water coming in the back bedroom, Paul came out pronto and found the problem, tiles and felt were deteriorating. The new roof looks great. Dont be affraid to employ Paul and his boys."
Adrian Bristoll – January 2021
"Dont normally give reviews but felt i had to given the level of service i received. Fantastic, felt completely confident as soon as Paul started talking, he really knew his stuff. Works were completed in a speedy action, very little disruption and job left tidy and neat… very much recommended."
Shaun Grainger – October 2020
"Dealing with the Roofing Company has been a great experience. Totally professional from start to finish. Giving a quick and accurate quotation, completing the work in full and on time. Paul is a total professional and a really great guy with it. I would recommend to anyone wanting roof repairs or other work to be done, great service guys, thank you."
Stidsy – October 2020
"We were impressed by the service we had from Paul and Natalie. He came when he said he would, he did what he said he would, it took as long as he said it would and it cost what he said it would. It has now been rained upon many times and there is no sign of water getting through anywhere. We are pleased with the work and glad that we chose The Roofing Company to do it."
Robert Brooks – September 2020
"I'm so glad i chose Paul and his team. Had endless trouble with a valley on my house. He popped round and identified the issue straight away. I was given a number of options and detailed quotes. Decided on pretty much a new roof. So glad i did. Work was done to a very professional standard. I was kept up to date on all the work. (pictures included). Paul and his team were on time and very tidy. I have two new dry valleys with low maintenance and can sleep much better now. I would highly recommend this company."
Kevin – August 2020
We have a lot more client testimonials from many of our happy customers. You can view them all by following the link below.
info@theroofingcompany.org.uk